Back to Guides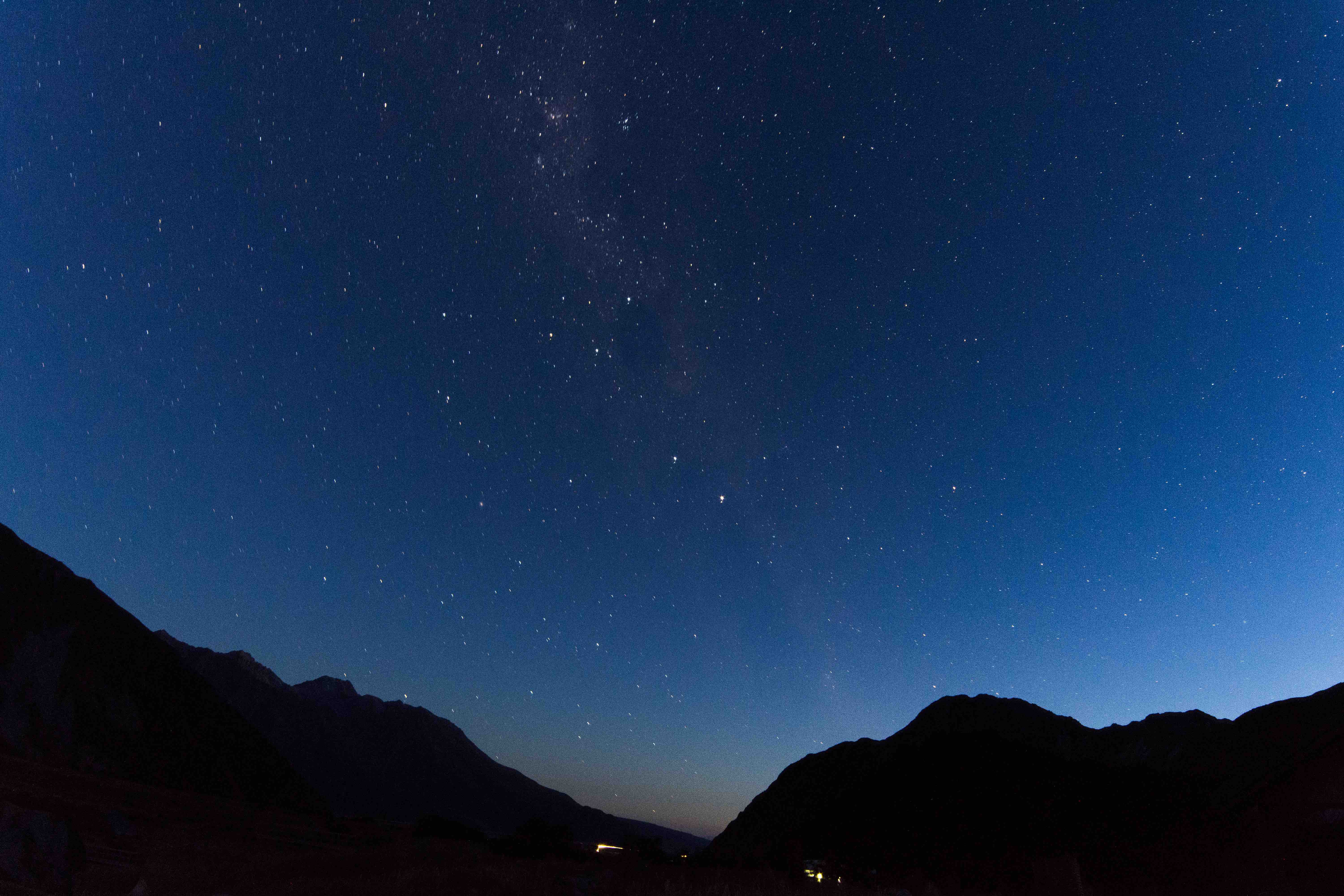 2 Weeks on New Zealand's South Island
Before starting my semester abroad at Auckland University, my friend Zora and I spent 2 weeks road-tripping throughout the South Island of New Zealand. A lot of people told us that 2 weeks just wouldn't be enough time. And, yes, while there are many things we had to skip, we still felt like we saw a little bit of everything and got a good sense of what the South Island has to offer. Here, I will be sharing the details of our trip and my perspective of our unforgettable experience. For the tl;dr, you can simply read the headings of each day and click here for the advice I would give to anyone about to travel throughout the South Island.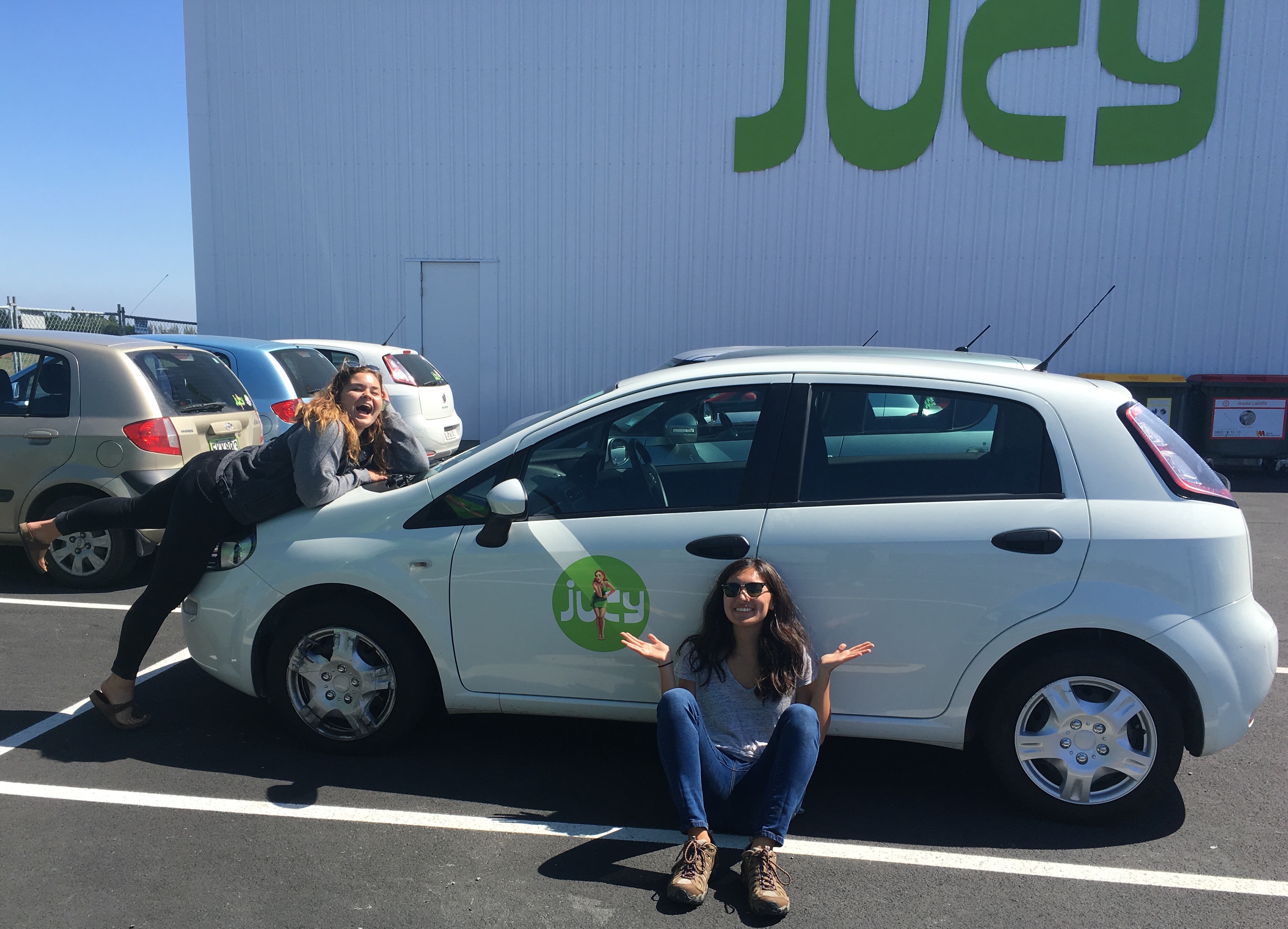 Day 0: Flight into Christchurch
We started our trip by taking a short 1 hour flight from Auckland to Christchurch, where we would begin and end our travels. We were delayed at the airport because of troubles with our rental car but eventually picked up our Lil Jucy, a humble Fiat Punto (shown above), and started adjusting to life on the opposite side of the road. We purchased a tent on trade.me (similar to Craigslist) and were picked it up before driving over to our hostel, the first hostel that we both had ever stayed at! We only had a few short hours before it got dark but we got some delicious Thai food and walked through the City Centre. As we had heard from many others, Christchurch is a city still under major construction after the devastating earthquake in 2011. While walking around, I felt a lot of hope for the potential this city carried, but I also felt a bit of sadness for all the work that still needed to be done. We arrived on a Tuesday, so many businesses were closed early. However, on one particular street, we saw several small restaurants open. We wondered why so many people were out on a weeknight until we realized it was Valentine's Day… so we got gelato to console ourselves for the lack of romance in our lives.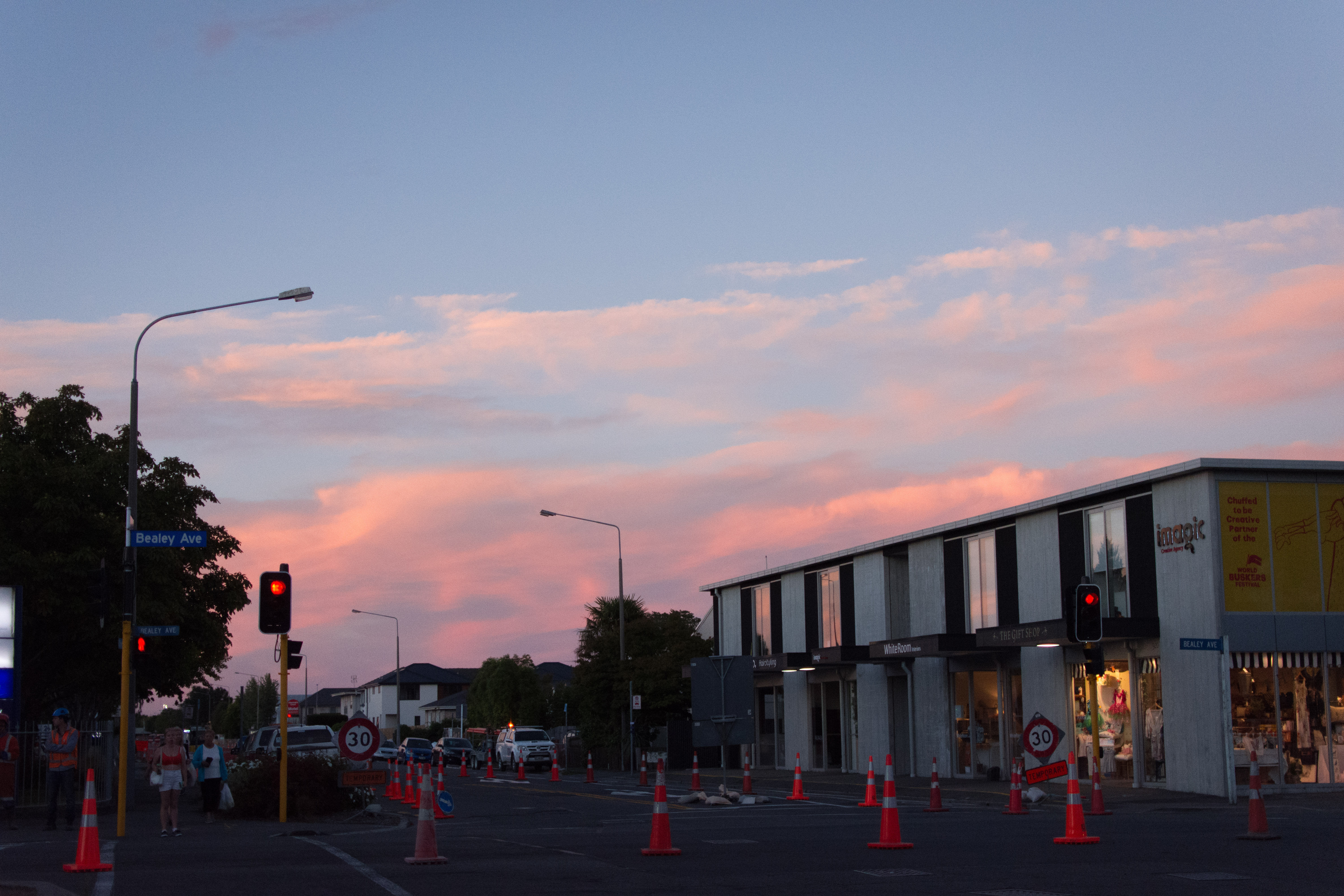 Day 1: Lake Tekapo, Lake Pukaki, Mt. Cook
We started the day by visiting Countdown, one of the major grocery store chains, and purchasing food that didn't require refrigeration or hot water since we would be roughin' it in our car. We mostly stocked up on bread, tuna, granola bars, and rice crackers. It was quite a humbling moment for me, honestly. We enjoyed our "last supper" at Denny's and then started on the road. Our very first stop was Lake Tekapo, which was an incredible way to kick off our trip. The lake's unique shade of blue made it one of my favorite lakes in the whole South Island.
We discovered in our guide book that there were nearby hot springs (manmade), so we spent a few hours enjoying Tekapo Springs, which overlooked the lake. We hopped back into the car to drive to Mt. Cook before sundown. On the way, we stopped at Lake Pukaki and were lucky enough to see Mt. Cook from the lakeside.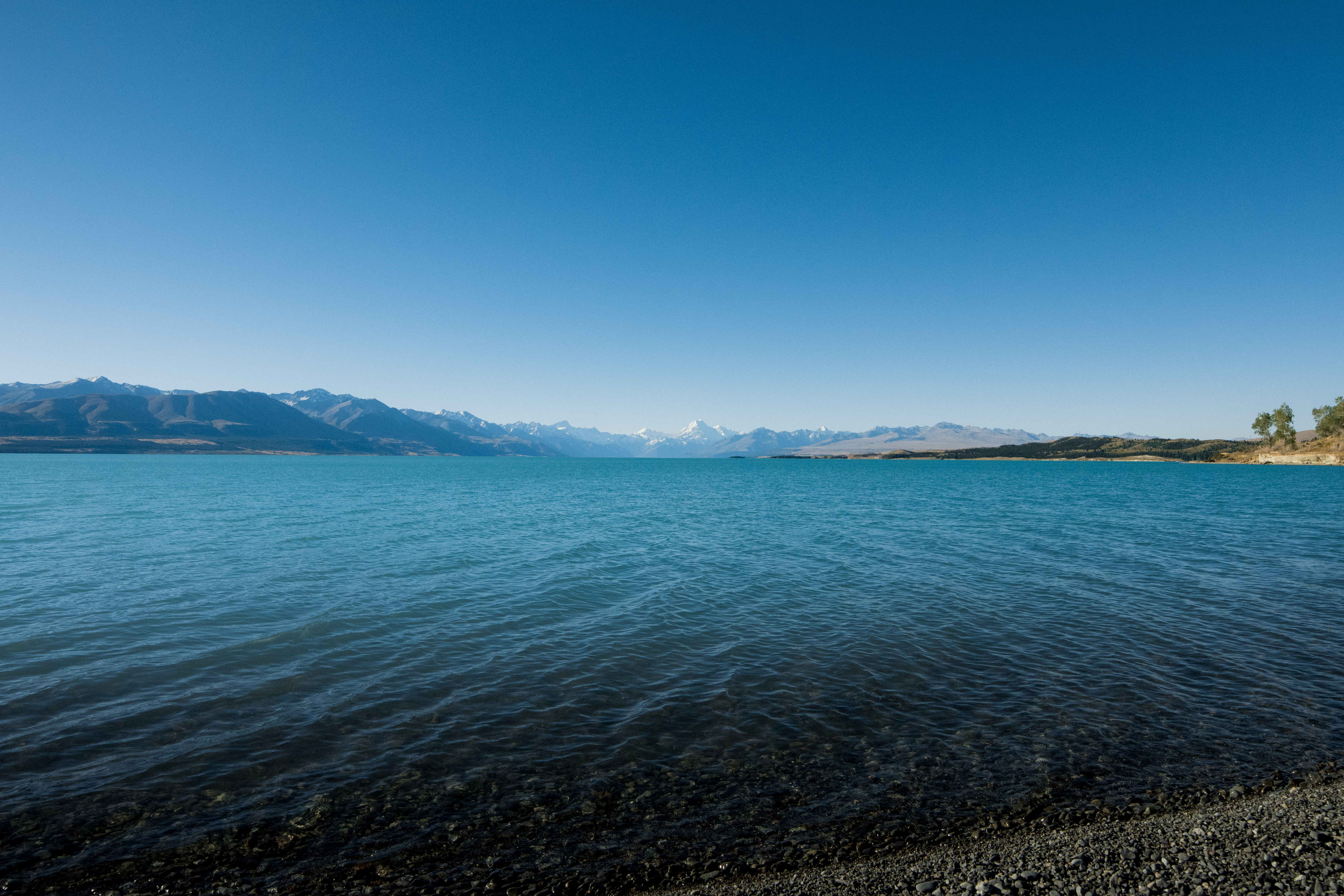 An hour later, we were in Mt. Cook National Park, preparing for our first night of camping. As the sun went down, we started to see the stars appear and were completely blown away. Little did we know that in just a few short minutes, millions of more stars would appear, marking my favorite moment of the entire trip.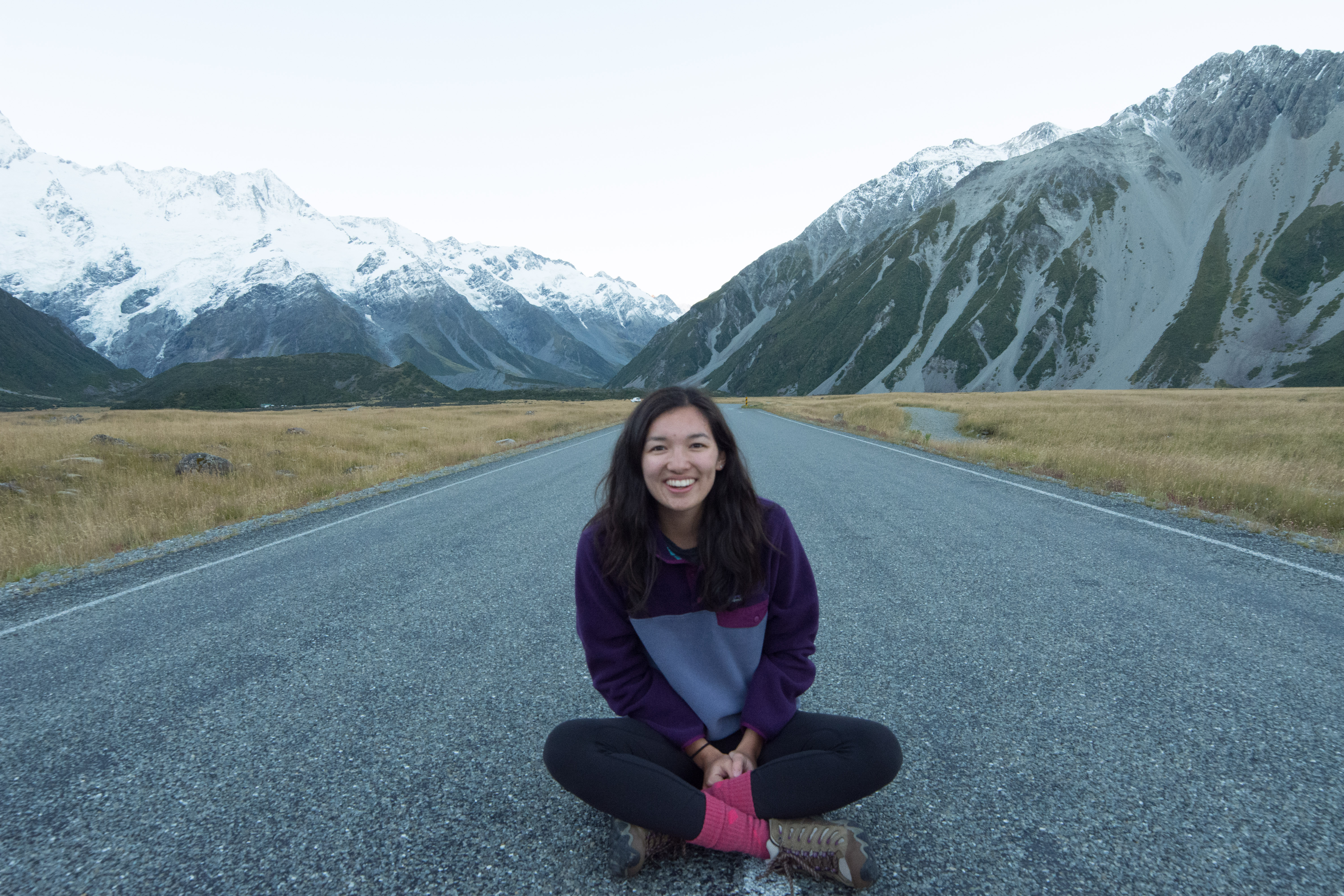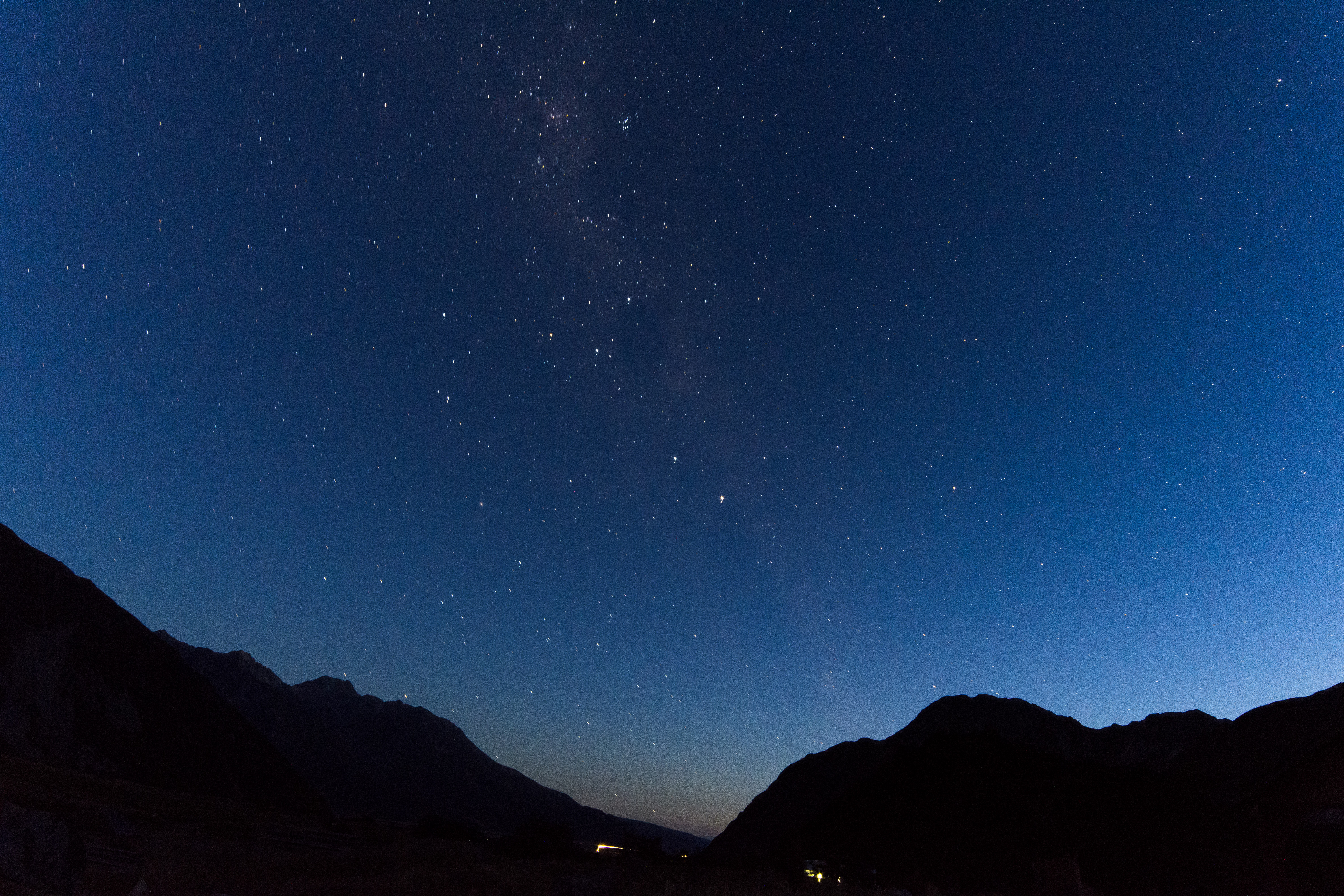 Day 2: Dunedin
We spent some of the morning walking to the Tasman Glacier (which, plot twist!!! basically doesn't exist #globalwarmingisreal) and then began our drive to Dunedin. We stayed at Hogwartz hostel, one of our favorites, and walked around Dunedin. This ended up being my favorite city we visited for its youthful vibes contrasted with Victorian architecture. We split a pitcher of beer amongst in the central octagon and spontaneously took a brewery tour at Speights. After our tour, we have always held a special place for Speights in our hearts.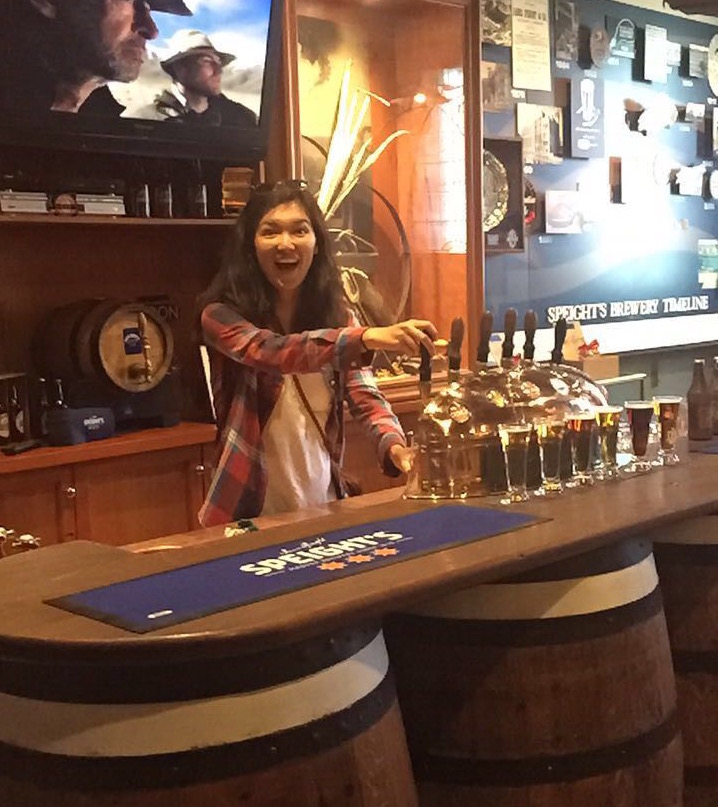 Day 3: Lake Te Anau
The next night we randomly found a campsite and weren't expecting much since it was such a last minute find. The location was actually right on Lake Te Anau with an incredible view of the mountains (and the stars at night!).
Unfortunately, this is where we were first introduced to sandflies and suffered the first of many bites to come.
Day 4: Milford Sound
Due to poor planning, we had to wake up at 5am the next morning to drive to Milford Sound for our morning kayak. Despite the early morning, we arrived at Milford Sound on time but barely awake. We spent the next 3 hours kayaking around Milford Sound and were even lucky enough to see a penguin! Our guide told us it was only the 2nd one he had seen in the last few months. After the kayaking, we drove back to Te Anau to stay in a hostel for the night.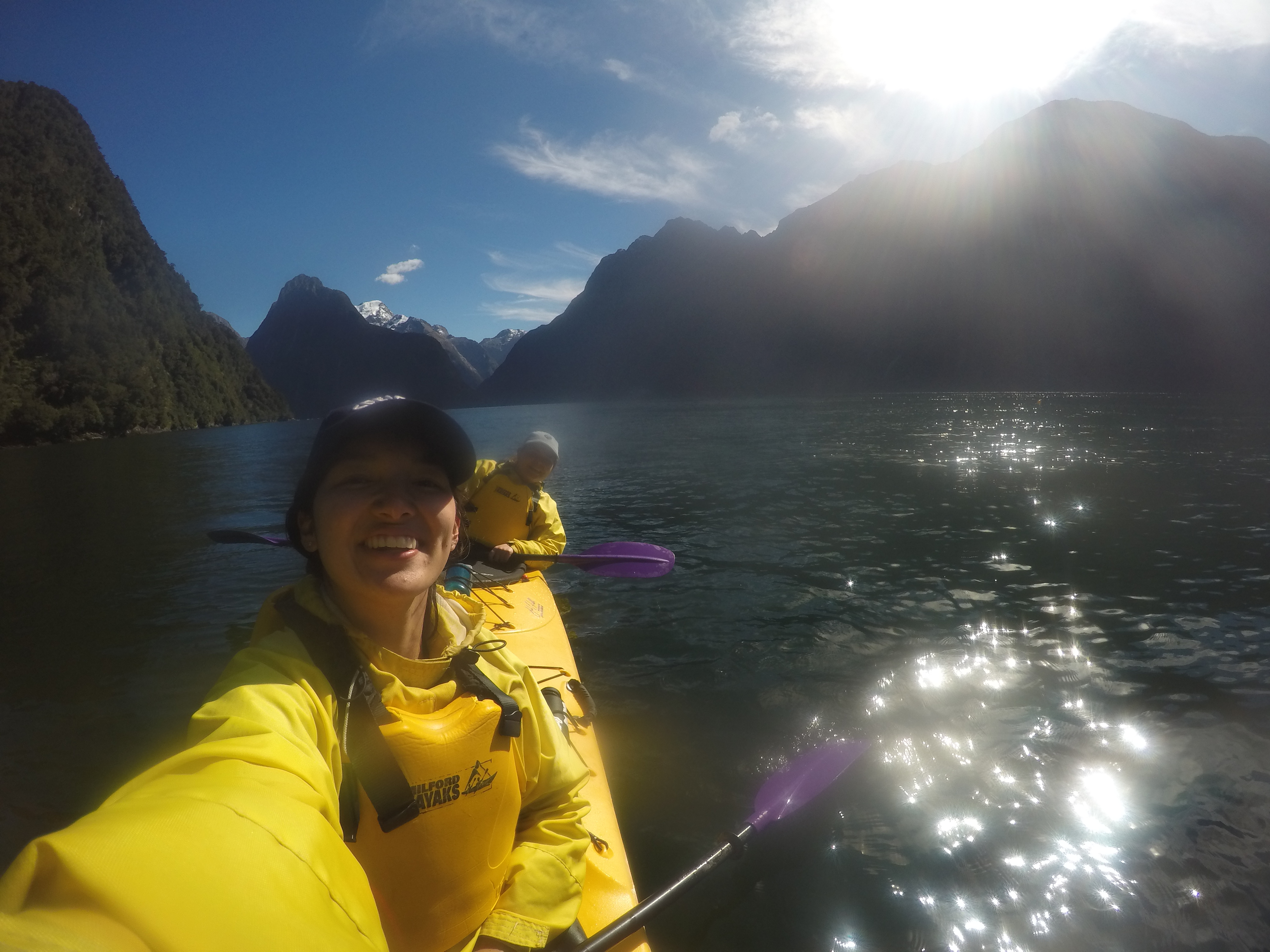 Day 5-6: Queenstown
Even though Queenstown is one of the most popular cities on the South Island, it wasn't our favorite for various reasons. Zora, unfortunately, got sick, and we also found it to be a much smaller town than we were expecting. There is a lot to do here but not for 2 college kids on a budget. Still, we chose the World's Largest Swing to be our 2nd big excursion (after the kayaking). I think it was worth every penny.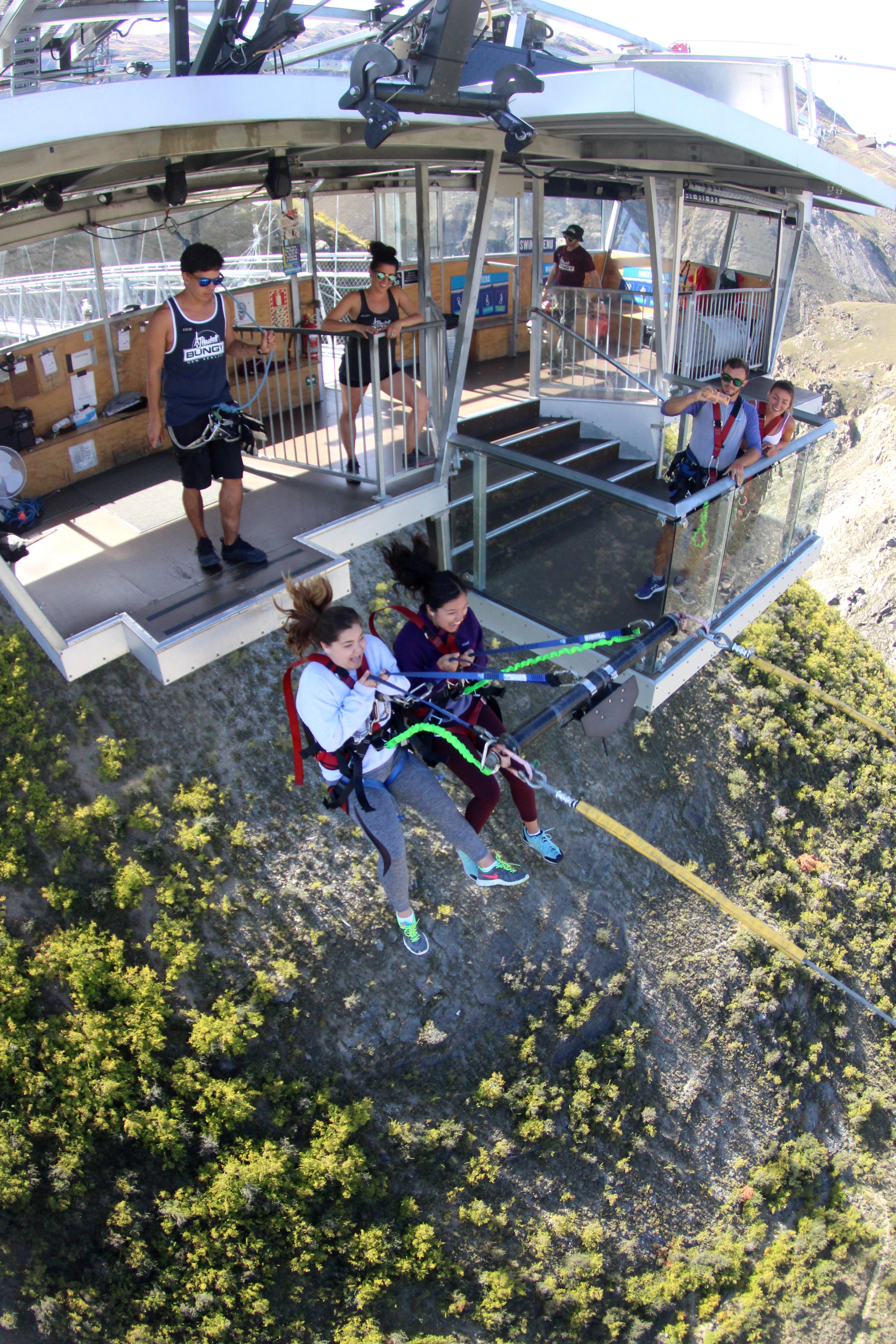 Update: I visited Queenstown again with my family a few months later and had a much different experience. We went biking along the lake and rode karts (kinda like Mario Kart!). Queenstown is much more enjoyable when you're willing to spend a little $$ ;)
Day 7-8: Arrowtown, Wanaka, Albert Town, Haast
The next two days were full of a lot of stops in small towns. We walked around Arrowtown, visited Puzzling World in Wanaka, and slept in a hostel in Albert Town. Zora was still in recovery mode, so we took it easy. As our luck would have it, I ended up feeling sick as soon as Zora got better. Thankfully, Zora was able to drive and we upgraded to a luxurious motel for the night (!!!).
Day 9: Fox Glacier, Franz Josef
Now that we were both better, we continued on through Fox Glacier and Franz Josef. We waded through water in a tunnel, saw a glacier, and swam in a random lake. These mini adventures are what characterized much of our trip.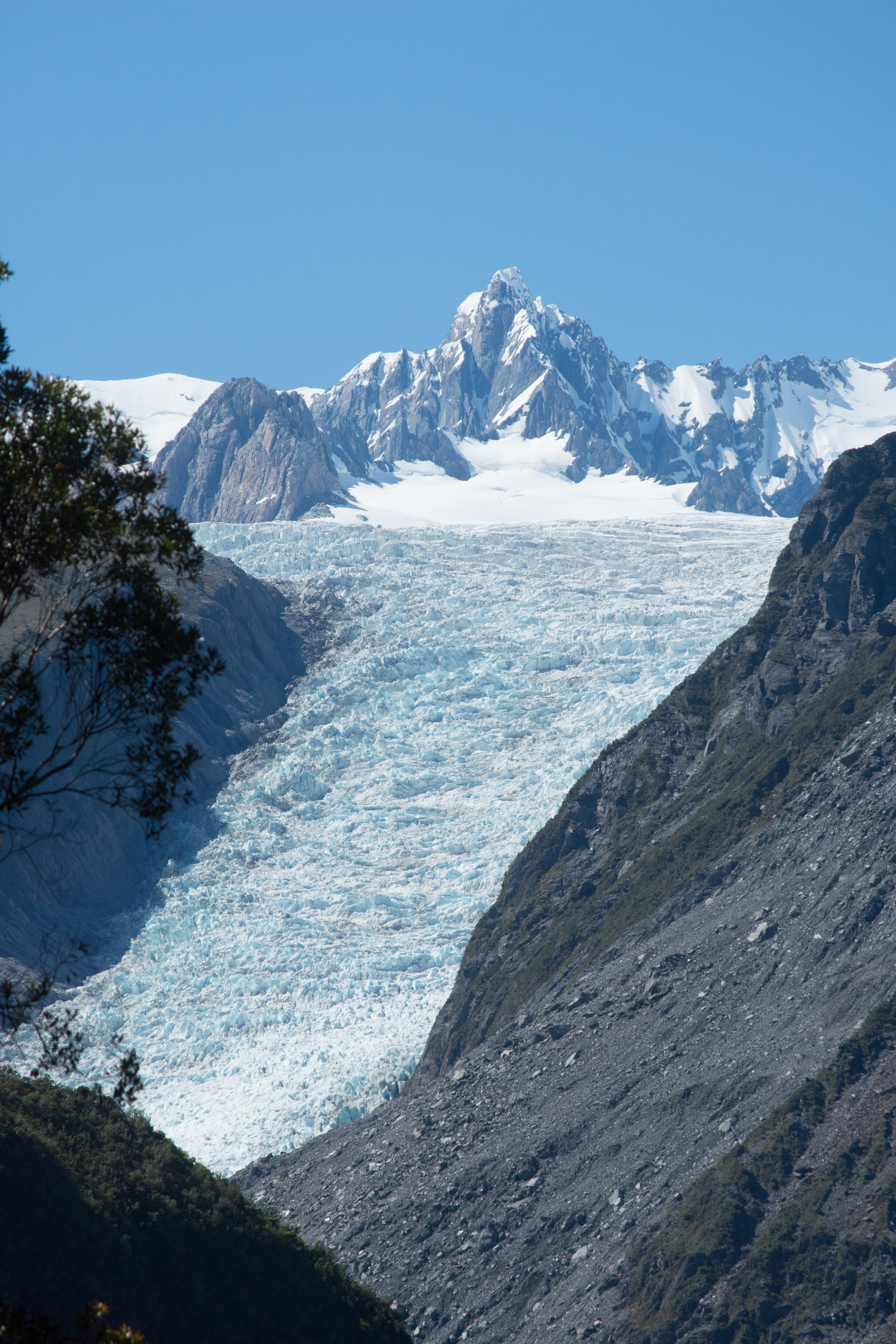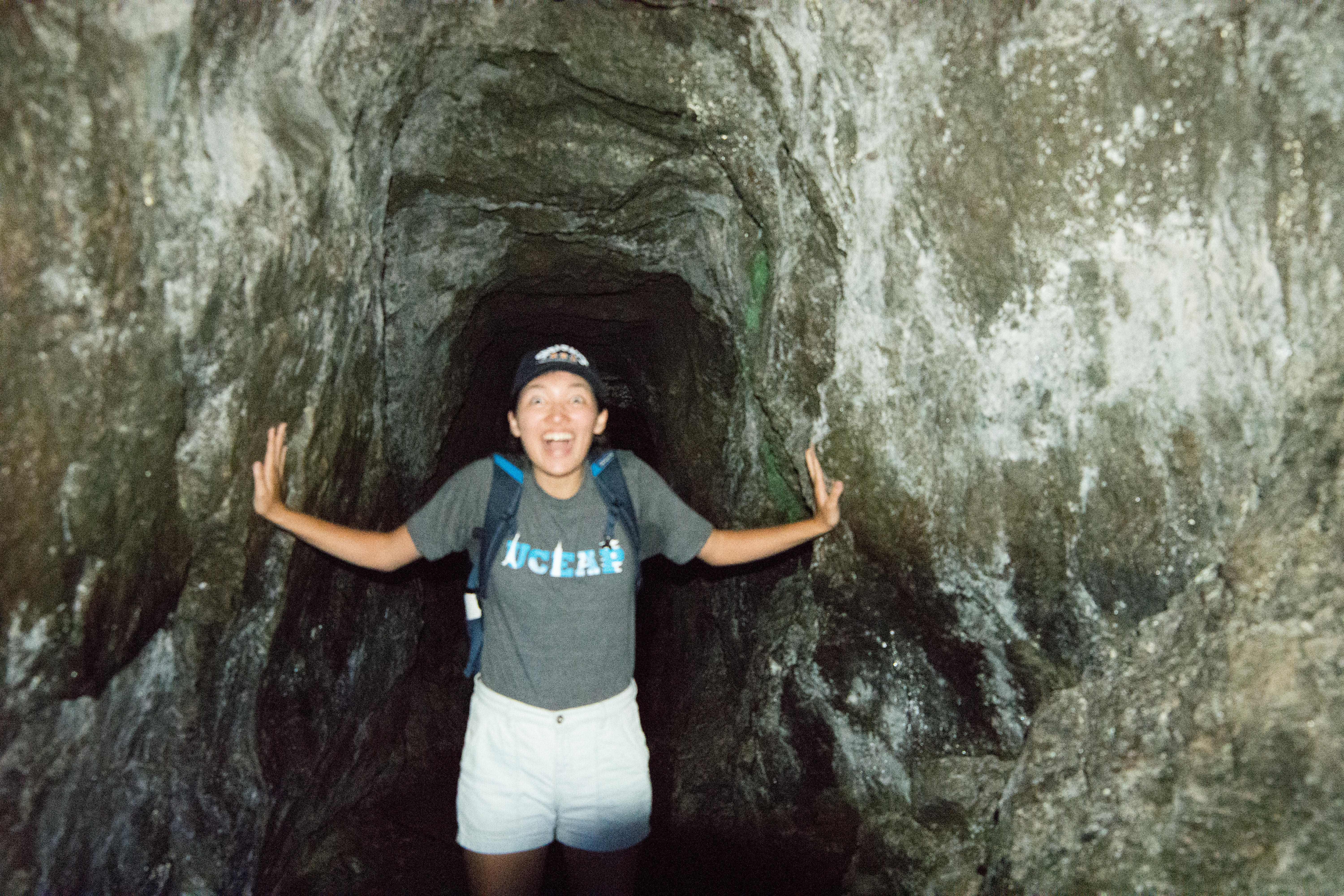 We chose to camp again this night but after our illnesses we weren't really content with the tuna and beans that were supposed to be our dinner. I finally said, "Zora. I can't do it. I need a real dinner." So we drove our car into town and indulged ourselves with chicken, pasta, and ICED water. I've realized how much I take hot meals for granted.
Day 10: Punakaiki
We continued our drive up the West Coast and were incredibly lucky to get the last two spots in a beautiful hostel right on the beach. Punakaiki is a very small town but full of beautiful sights. This was my overall favorite small town we stopped in.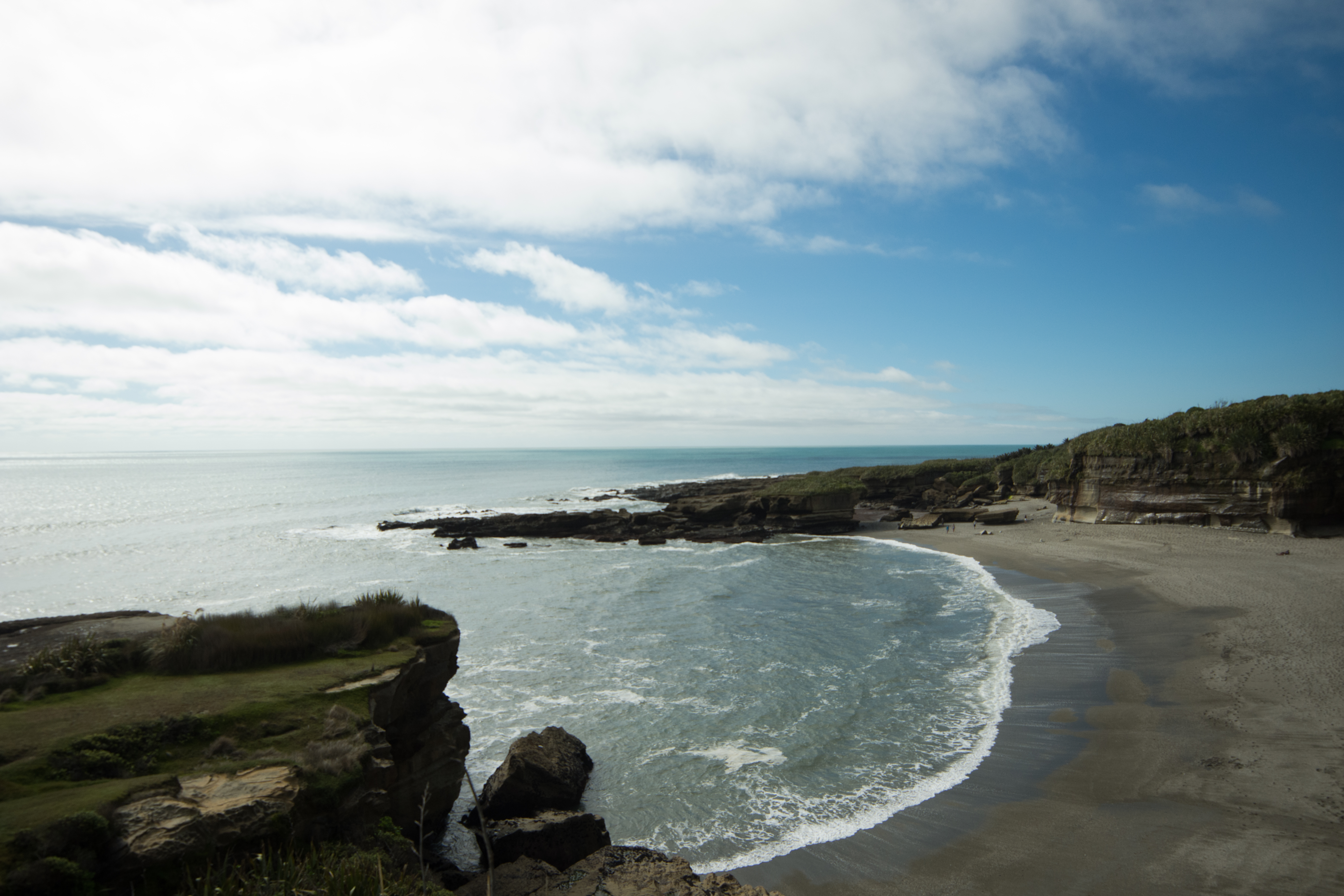 Day 11: Golden Bay
We end up in Takaka, a real hippie town. After visiting a really odd beach that was completely shallow, we stumbled upon Tata Beach, surrounded by green mountains and filled with crystal clear water. At our hostel, we heard about a small concert at the local Mussell Inn, a popular bar. The opening act was spoken word, mostly about the soul, the redwoods, and weed. So… we didn't end up staying for the concert. Anyway, the next day before heading off to Nelson, we did a small hike to Wainui Falls, an incredibly gorgeous waterfall but also home to many sandflies :)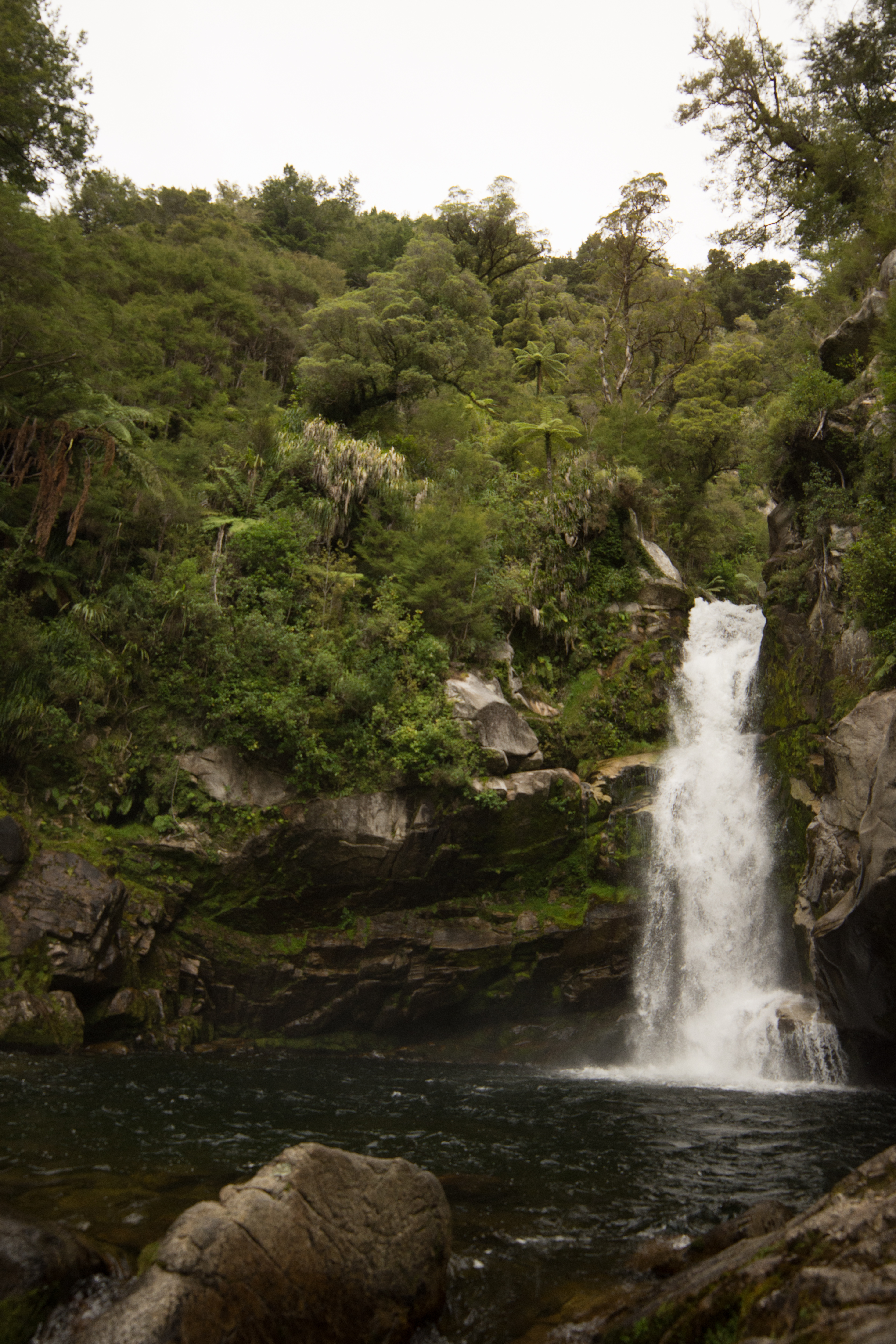 Day 12: Nelson
Nelson was not at all what I expected. We spent a lot of our time here walking down the river, trying to find the Centre of NZ (keyword: trying, we never found it). Nelson boasts a beautiful cathedral but the highlight for me was the beach. The sky was very overcast but reflected a beautiful shade of blue in tandem with the ocean, creating an incredibly dramatic scenery. I enjoyed this view with my very first honeycomb McFlurry, an awesome added bonus.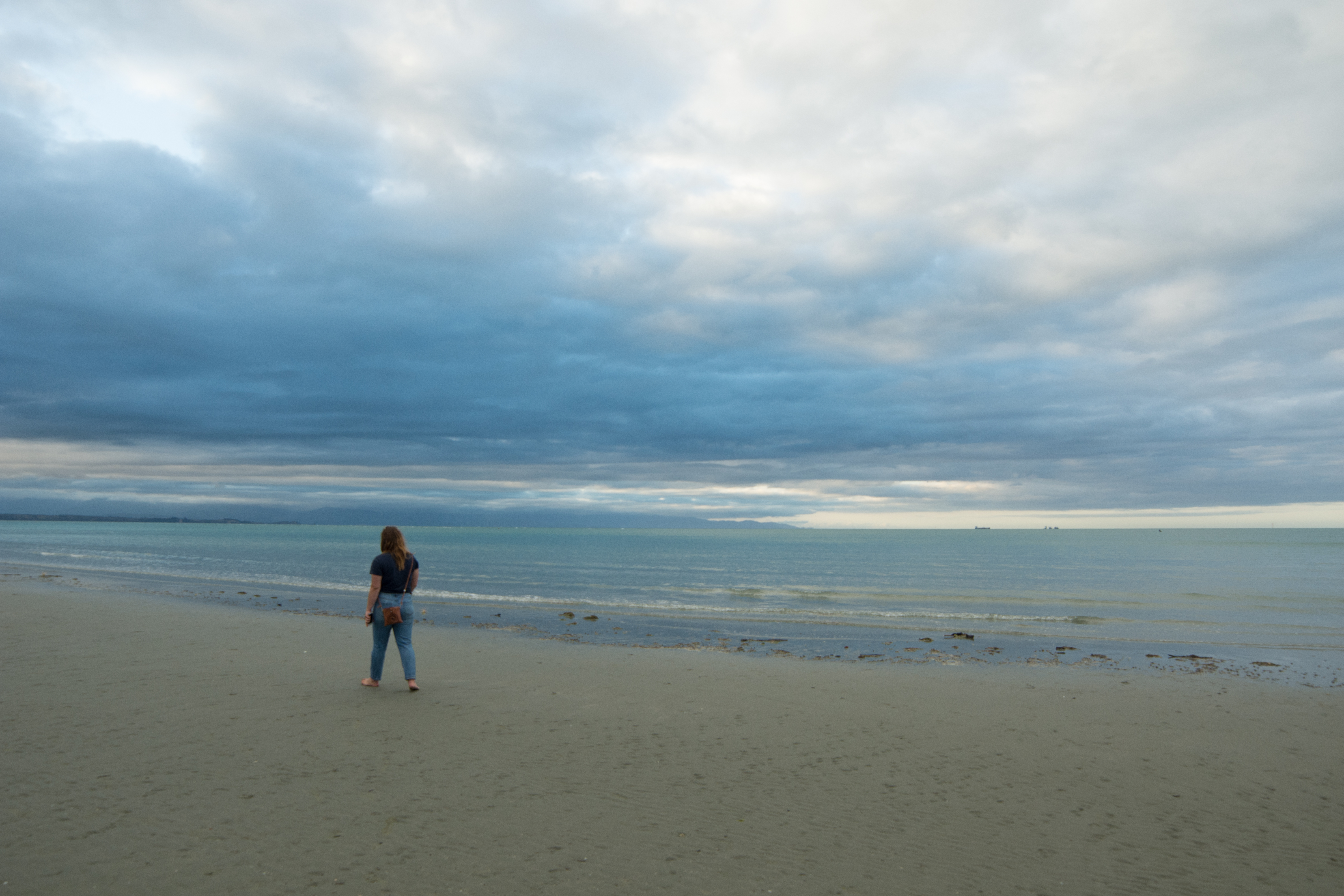 Day 13: Blenheim
Our last hurrah! We drove over to Blenheim, in an area known for its wineries. We signed up for a wine bike tour and visited 7 wineries in just a few short hours. The highlights included trying sparking red wine for the first time and visiting New Zealand's top winery!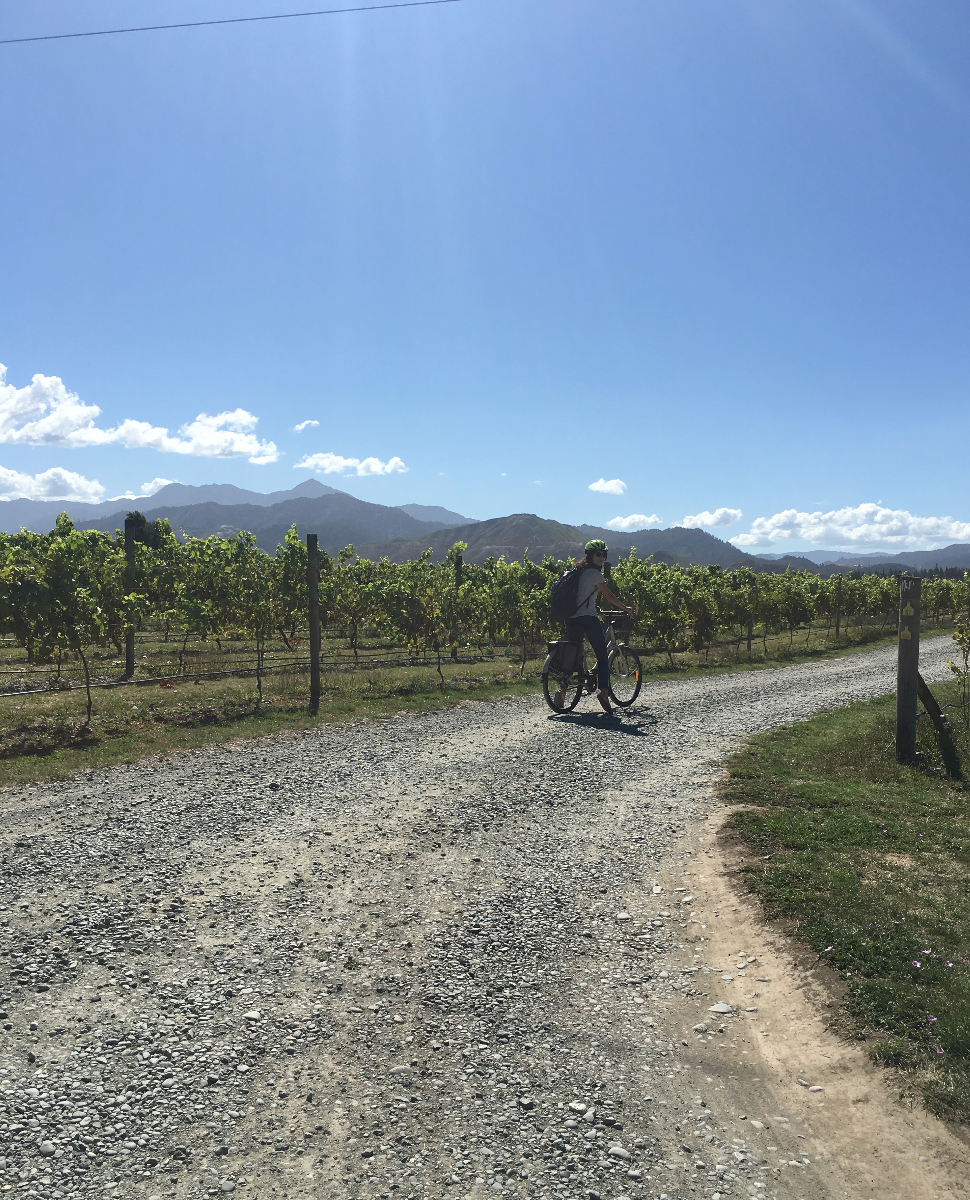 Day 14: Back to Christchurch
After all the driving we'd done in the last 2 weeks, we still had one more leg: the 6.5 hour drive back to Christchurch. The drive was uneventful and slowed by construction. We stayed with a friend at Lincoln University and spent the whole night talking to her Kiwi hallmate about the differences between American culture and Kiwi culture. I now know that some people pronounce "z" as "zed" and Kiwis have a way higher alcohol tolerance than most Americans. We flew out of Christchurch the next day and were finally back in Auckland. This trip was full of many firsts for me: my first time driving on the left side of the road, my first time traveling extensively without my family, my first time doing a long road trip, my first time staying in hostels, my first time growing sick of bread, my first time really seeing the stars, and my first time taking in a new town every single day. I wouldn't trade this experience for anything and am so glad I was able to visit the South Island when the weather was nice and before school started. I am also very grateful to Zora for putting up with my excessive planning, limited Spotify library, and relatively timid behavior. N and Z successfully travelled NZ!!
The Takeaways…
For anyone traveling throughout the South Island, here are the main things I would keep in mind:
SANDFLIES : these stupid little pests were probably my least favorite part of the whole 2 weeks. They like to be near water, so you're most likely to find them on the West Coast but honestly, I feel like they followed me the entire time. The best thing to do is use repellant and wear long sleeves but be careful… sometimes they would even bite me through my thin socks! The bites can flare up and itch at random times.
Paper maps/guidebooks: I'm used to using Google for everything: maps, accommodation searching, drive times, etc. However, on this trip, we faced limited data, limited cell service, and limited battery life, all of which made paper guides our biggest source of help. A friend gave me the Lonely Planet New Zealand Guidebook for my birthday last year and it was essential to finding hostels and other information.
Spontaneity: this is something I'm really bad at but Zora is really good at, which I definitely think made our trip so much better. Even though we had to plan things like kayaking or the swing, some of the coolest moments we had were completely unplanned. We would see a sign that intrigued us or would want to explore more of an area so we would just get off the highway and go explore. New Zealand offers so much more than just the touristy spots you've read about. For me, its hidden treasures are what make it so beautiful.